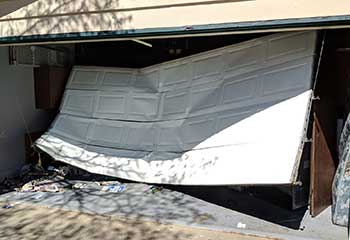 Panel Replacement
Customer Issue: The customer's garage suffered a partial collapse from termite activity. The door fell partway out of the frame, and several panels sustained impact damage from the fall.
Our Solution: We made our first visit to the Irist home three days ago, to remove the door from its tracks and put it aside. This made room for the carpenters and exterminators to do their work. When the garage was sturdy enough, we came back, screwed in the new panels, and replaced the door on its tracks for testing.
Forrest Irist
- Inverness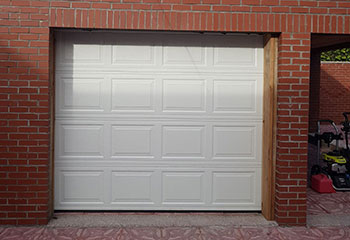 New Garage Door Installation
Customer Issue: The customer had a new garage that had been built and needed to have the door installed by experts. She contacted us for assistance.
Our Solution: Mrs. Frazier had already selected her new Sears Premiere Carriage doors for her home, and thanks to our team being deeply familiar with the brand, it took no time for us to carefully install them. Once the system was fully connected, both doors were tested as well to assure they were moving correctly.
Lori Frazier
- Schaumburg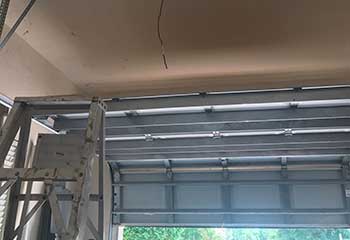 Opener Installation
Customer Issue: This customer wanted an opener that was durable and would make her garage more secure.
Our Solution: After going over the options with our customer to assist her in finding the perfect fit for her needs, she decided that a Crafstman Model 54985 with its wireless keypad was what she was looking for. Our professionals then installed it into place for Mrs. Fisher in no time.
Kristina Fisher
- South Barrington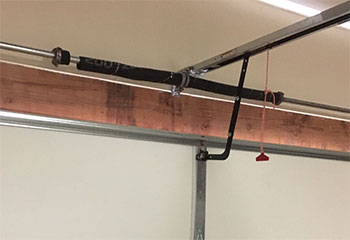 Spring Replacement
Customer Issue: Garage door spring broke.
Our Solution: If you're not home when the spring breaks, you may come back to find that you can't open your door at all without knowing why. That's what happened to Mr. Westfield. Luckily, he contacted us. We were able to quickly replace the broken unit with a new one, which we then adjusted so that he could use his door without any issues.
Tim Westfield
- Hoffman Estates
Track Replacement
Customer Issue: Bent track.
Our Solution: The problem was that the customer's left horizontal track had become bent, and was preventing the rollers from moving inside it smoothly. We removed the damaged section, installed a new track and then aligned it with the right-side unit. The door was able to once again travel without any issues.
Dave Wattson
- Hoffman Estates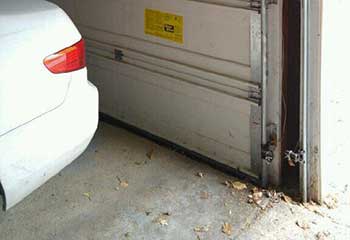 Sensor Alignment
Customer Issue: Misaligned photo eye sensors.
Our Solution: It was immediately clear that the opener's photoelectric sensors weren't positioned correctly, as the door kept reversing seemingly at random. We repositioned the sensors, made sure their lenses were intact, and then tested the door again. It closed without a problem.
Dave McAlister
- Schaumburg